We have had a busy summer here at KLG! We so enjoyed hosting guest artist, George Corsillo, and his new retrospective, "More is More." Check out the details below.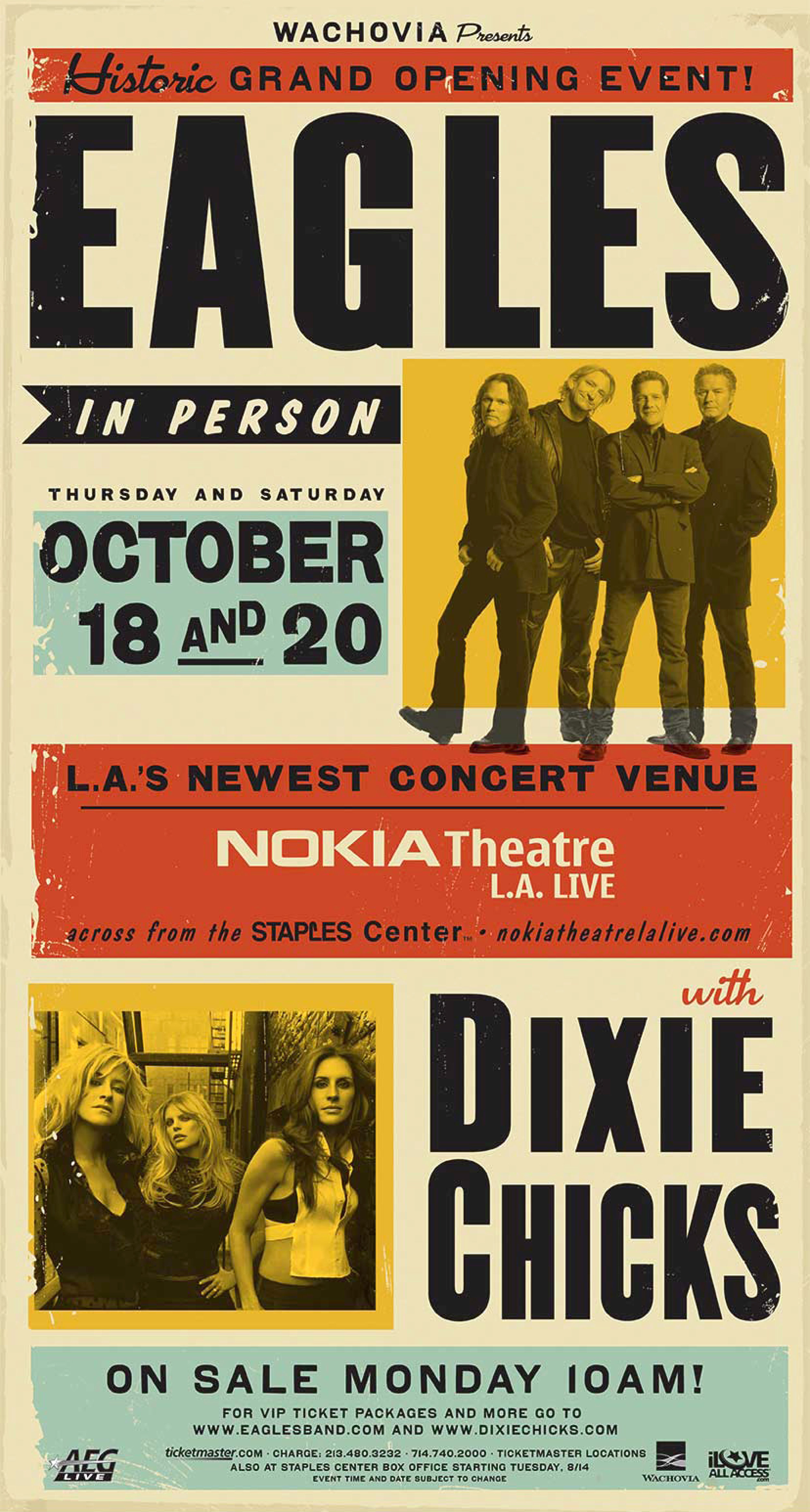 WHAT DO GARRY TRUDEAU, JOHN MELLENCAMP, AND CARRIE FISCHER HAVE IN COMMON?
With "More is More," George Corsillo chronicles his design career packaging celebrities large and small.
NEW HAVEN, July 5 – August 18, 2019: Kehler Liddell Gallery, in partnership with Westville Village Renaissance Alliance and ArtEcon Initiative, presents: More is More, by George Corsillo, with an Opening Reception on Saturday, July 13th, 3-6pm, and an Artist Talk at 5pm.
Over the last forty years, George Corsillo has produced some exciting, and often iconic art. You have seen his graphic design on album covers, posters, and tour merchandise for John Mellencamp and Luther Vandross; on book covers for Carrie Fisher's memoir Postcards from the Edge, Larry McMurtry's Lonesome Dove, and Bret Easton Ellis's Less Than Zero; on numerous projects for Garry Trudeau and Doonesbury. Corsillo has also worked with Yoko Ono, the Eagles, and Pat Benatar. He did the album cover for the original soundtrack from the motion picture Grease. He designed the book cover for First Wives Club. From albums by Jefferson Starship and Dolly Parton to the packaging of New Haven's newest hip brew-pub, Corsillo's work is everywhere.
You've seen George's work. Now you can see the best of his work in one place.
The new retrospective More is More not only guides visitors on Corsillo's personal journey, but also provides a glimpse into the development of the graphic design styles of the 80s and 90s. In the early days, Corsillo assembled designs with mechanical paste-ups, cutting and pasting to create press-ready art. Today, as one might expect, his work is all computer-based. His early work, in the forefront of Postmodern and New Wave design, helped transform the graphic design field. Appropriating pop-art imagery and modernist collage techniques, and using an irreverent approach to type and a shocking color palette, the end product became a rock-and-roll/punk style with a twist.
"More than anyone else," Garry Trudeau says, "[George] makes me look more talented than I am, for which I am usually privately grateful." Now, that private gratitude will become public, for all of us.
During the run of this exhibition, numerous concurrent programs are planned, including a ticketed conversation series titled, The Art of Collaboration, featuring a conversation with Doonesbury's Garry Trudeau, and a panel discussion with Brian Walker (Hi and Lois and Beetle Bailey) and editor David Stanford. Programs include:
Opening Reception, sponsored by East Rock Brewing Company, Saturday, July 13, 3:00-6:00 p.m., and Artist Talk with George Corsillo at 5:00 p.m.

The Art of Collaboration: Conversation Series, Thursday evenings, 7:00-9:00 p.m.

Cartooning in General and Specifically, featuring Brian Walker, David Stanford and George Corsillo, Thursday, July 18, 7:00-9:00 p.m. ($15/ticket)

Doonesbury@Starbucks: A Collaboration, featuring Garry Trudeau and George Corsillo, Thursday, July 25, 7:00-9:00 p.m. ($25/ticket)

Let's Play! Free Story Hour for All Ages, with guest George Corsillo, Sunday, July 21, at 10:00 a.m.

Design the Album Cover of Your Life, free arts workshop for ages 11-14, led by teaching artist Ana Henriques with George Corsillo, Sunday, August 4, 1:00-4:00 p.m. (pre-registration required; space limited)
Check out this great press:
New Haven Register: https://www.ctinsider.com/entertainment/nhregister/article/Vandross-Grease-cover-artist-Corsillo-gets-14058235.php?fbclid=IwAR1rs8poqQK1HVWON-pemRUbRrOtA_1xBQeg4AZetKpjNP35JlALNxuPa_4#photo-17772856
Daily Nutmeg: http://dailynutmeg.com/2019/07/12/more-is-more-george-corsillo-kehler-liddell-gallery-power/?fbclid=IwAR2BDot6sVNJRGsVLEWz5Zea-otGzyymCfOdtS110_jQ41r68W99tOltfGs
The Arts Paper: https://www.newhavenarts.org/arts-paper/articles/more-is-more-takes-a-trip-down-memory-lane?fbclid=IwAR1QqK5X5qpR6ssP84iRcYLMz9euSIEP_xIFgP-nX4mskjuVj4RYE2e4cwM
Hartford Courant: https://www.courant.com/ctnow/arts-theater/hc-ctnow-art-george-corsillo-new-haven-0711-20190708-ymulikjasffihl5i4tukqtxemu-story.html?fbclid=IwAR16j2wFwHJf6fvcEoqa5iCKLIYOa6wSoTGCmprgBibBsQwPDQs7lgWuruo
WPKN, State of the Arts: http://archives.wpkn.org/bookmarks/listen/265580
WTNH w/ Ann Nyberg: https://www.wtnh.com/on-air/nyberg/nyberg-george-corsillo-graphic-designer?fbclid=IwAR2cJ5I6KoiNU7TFh_M0FIERY97FqWJfHnyk_ZNJ6SPlNuZiqyA9VGh2DMU
George Corsillo is the co-owner and art director of Design Monsters, a design studio in Westville Village, New Haven, CT. George studied Graphic Design at Pratt Institute in Brooklyn NY where he earned his BFA. His first job out of Pratt was at Warner Paperback Library. From there he moved to Paul Bacon Studio where he was exposed to all of the major New York publishing houses. He had been Paul's assistant for three years when he moved to Los Angeles to work for Gribbitt! Design Studio. At Gribbitt! he worked with major record labels (RCA, Casablanca, Soul Train, Columbia, etc.) designing album packages such as Grease, The Original Movie Soundtrack. After moving back to the New York area, George started Design Monsters, designing book jackets and interiors –– Less Than Zero by Brett Easton Ellis; Famous for 15 Minutes, a biography of Andy Warhol by Ultra Violet, Lonesome Dove, the Pulitzer Prize-winning novel by Larry McMurtry (as well as the logo and title graphics for the TV mini-series.) Album package clients included: Jefferson Starship, Dolly Parton, Yoko Ono, Pat Benatar, and Bon Jovi. Luther Vandross and John Mellencamp were both musicians with whom he collaborated for many years, creating posters, tour merchandise, videos, etc. as well as designing over a dozen album covers for each of them. Since moving to New Haven, George has focused his career on posters, products, books and typography. Currently, he is the graphic designer for Garry Trudeau's, Doonesbury – he colors the Sunday comic each week – designing his books and posters. He has also had the opportunity to design three exhibition books – War Games; History; and War, Myth, Desire – for internationally renowned photographer David Levinthal. www.designmonsters.com
Kehler Liddell Gallery (KLG) is a cooperative gallery in the heart of New Haven's Westville village representing 25 of the area's most notable emerging and established artists. Established in 2003, KLG is one of New Haven's longest running retail galleries to date. All of the artists are juried into membership. Monthly exhibitions are highlighted by free community arts programming presented by ArtEcon Initiative. Gallery hours: Thursday–Friday, 11am-4pm; Saturday–Sunday, 10am-4pm. The gallery is free and open to the public. www.KehlerLiddellGallery.com.
Westville Village Renaissance Alliance (WVRA) is a New Haven, CT-based non-profit organization and a designated Connecticut Main Street organization. The mission is to partner with local businesses, property owners, residents and public and private institutions to foster and sustain economic revitalization, community engagement and cultural vitality in Westville Village and the surrounding neighborhoods, while emphasizing historic preservation and place-making. www.WestvilleCT.org.
ArtEcon Initiative is a neighborhood-based non-profit and an outgrowth of ArLoW (Art Lofts West), New Haven's only affordable artist housing. The primary mission of ArtEcon is to produce and support free, or low cost, arts and community programs for all ages in the Westville West-Rock neighborhood. Related programming during this exhibition is supported by ArtEcon, whose 2019 programming is made possible in part with support from the Pincus Family Foundation and Department of Economic and Community Development, CT Office of the Arts, which also receives support from the National Endowment for the Arts, a federal agency. www.ArtEconInitiative.org.